We've MASTERED Credit Repair & Disrupted the industry to make a way for YOU to build generational wealth. 
WHAT YOU WILL LEARN:
How To Fix Your Credit
Step By Step Process (my complete Blueprint)
Access To Template Letters
How To Set Your Business Up
How To Rebuild Your Credit
***BONUS DIGITAL CREDIT JOURNAL & DEBT TRACKER $199 VALUE
Affiliate Link Options, so you can earn commission from selling
this course.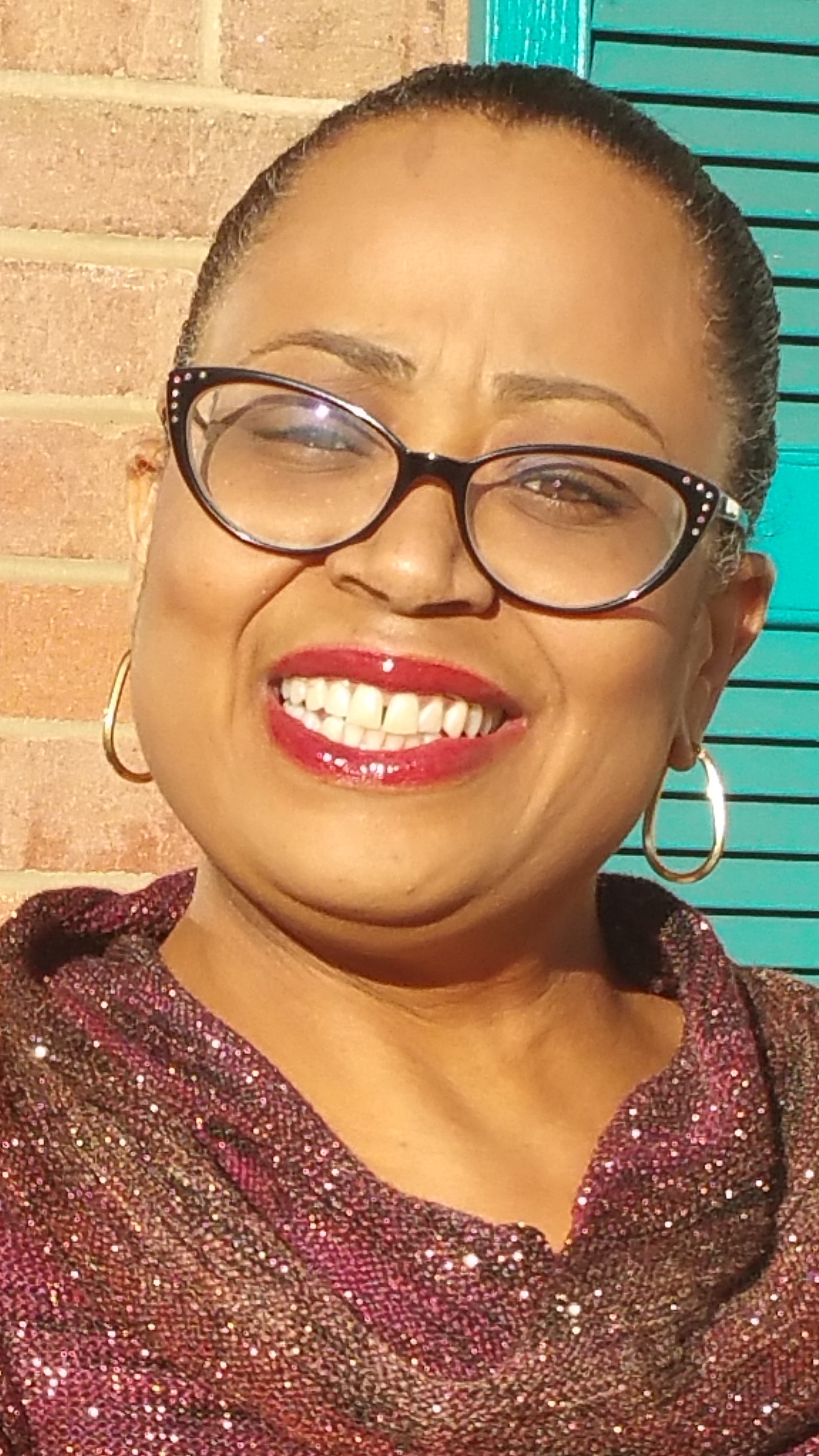 Hi, let's start restoring credit today!
Afua Jones (Board Certified Credit Consultant), has been in the Credit Industry since 1994. She started her career as a Credit Reporter for Equifax in Columbia, SC. Afua's understanding of credit laws, how they function and the ways in which they are interpreted by Credit Bureaus, Creditors & Collection Agencies is the key to her success. Afua brings real world applications to her students & clients who are searching for practical answers to credit dilemmas. Afua's ability to demonstrate a strong vision has paved the way for her to develop a phenomenal presence as a blossoming business woman. 
Afua is also a mentor in the Resident Owned Incubator (ROBI) Entrepreneurship Program, sponsored by Mayor Bowser of The District of Columbia & Canilive.org. Afua's 501(c) 3 Nonprofit also volunteers with First Home Alliance, a HUD Approved Housing Agency that promotes Financial Literacy and Economic Self-Sufficiency. Stay tuned because this encouraging lady is just getting started. There's definitely a prosperous journey ahead for her as a tenacious trailblazer.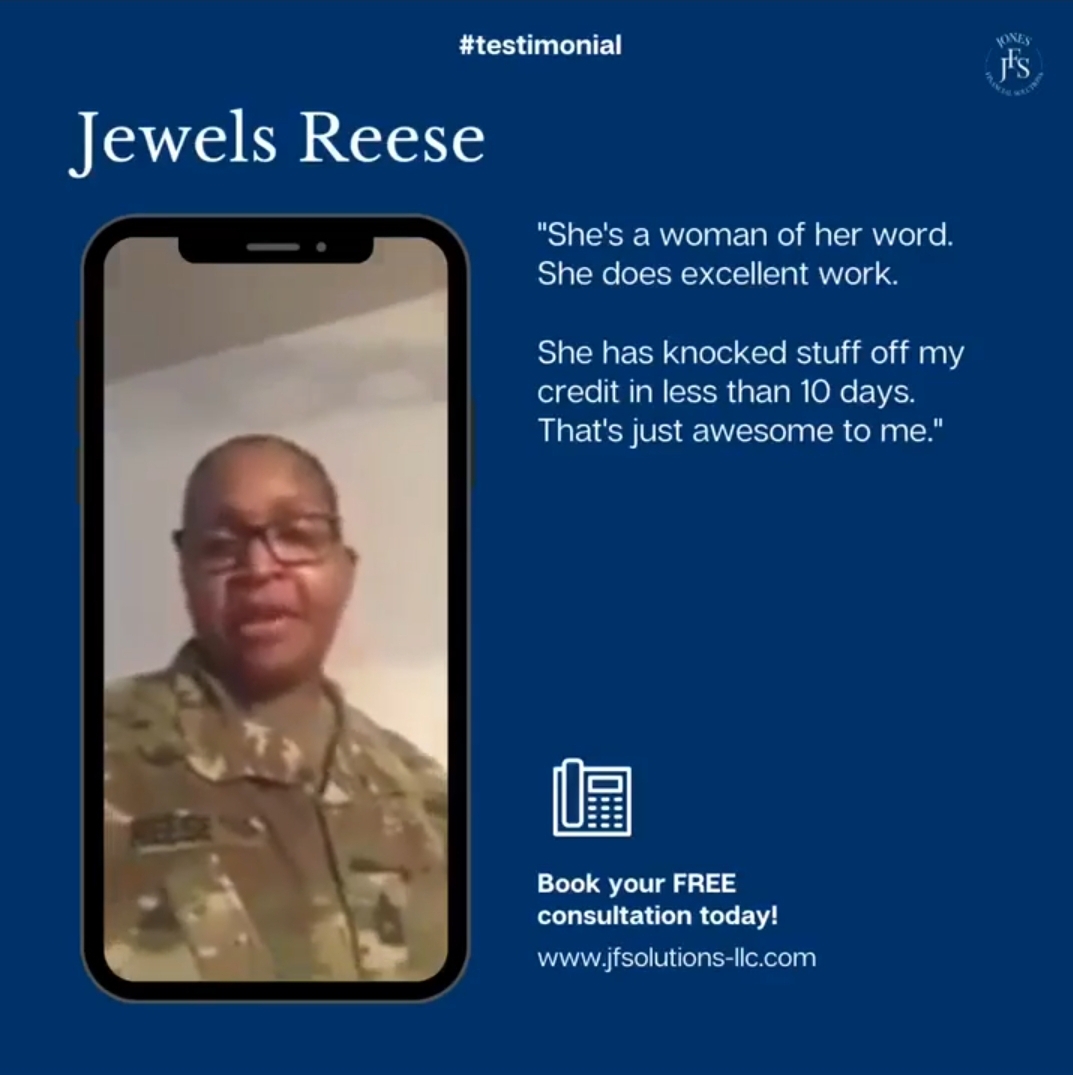 Jewels Reese results are from my step-by-step process in this Do It Yourself Credit Repair Course!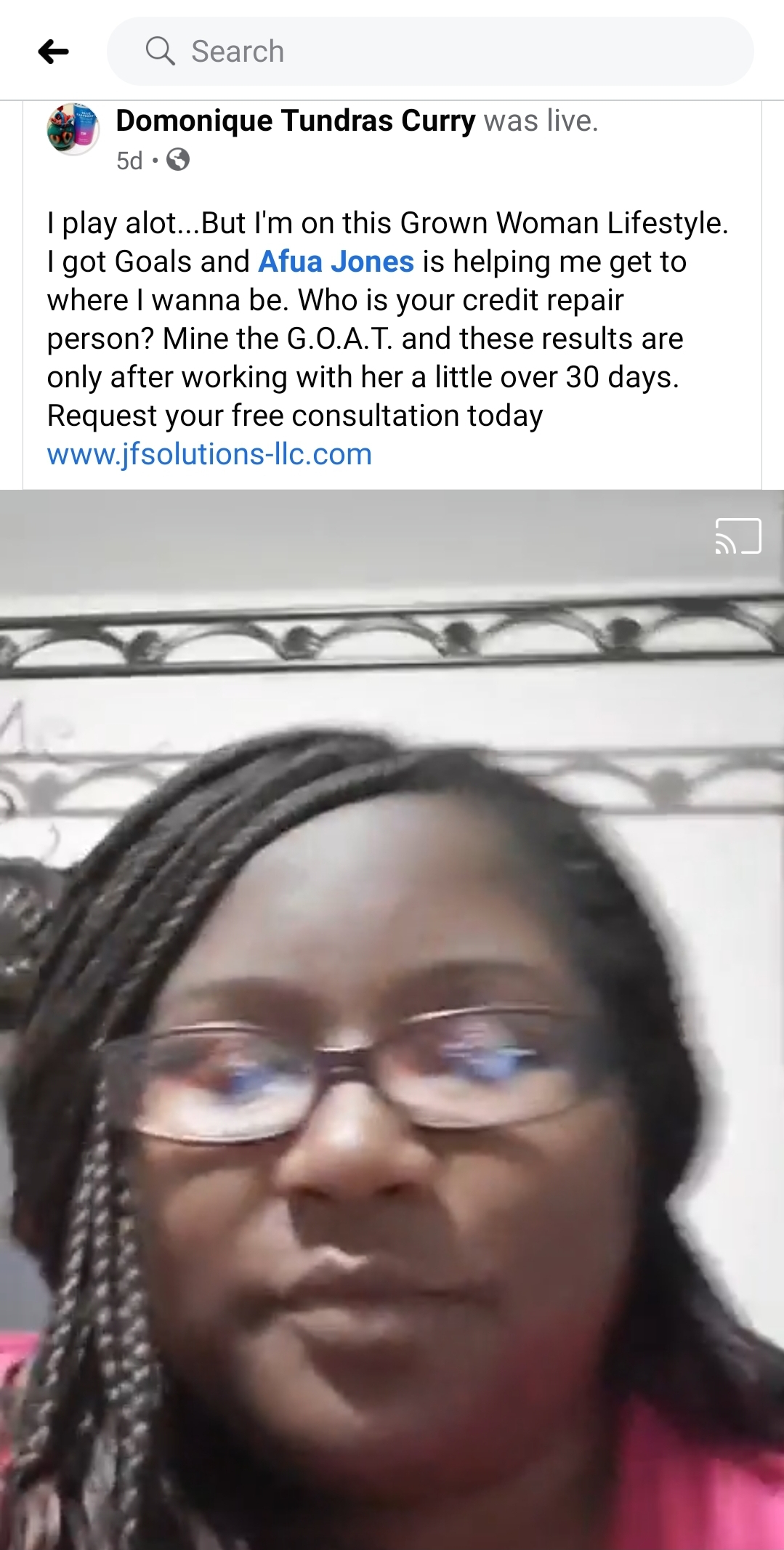 Fact Check this video from the Jones Financial Solutions page on Facebook.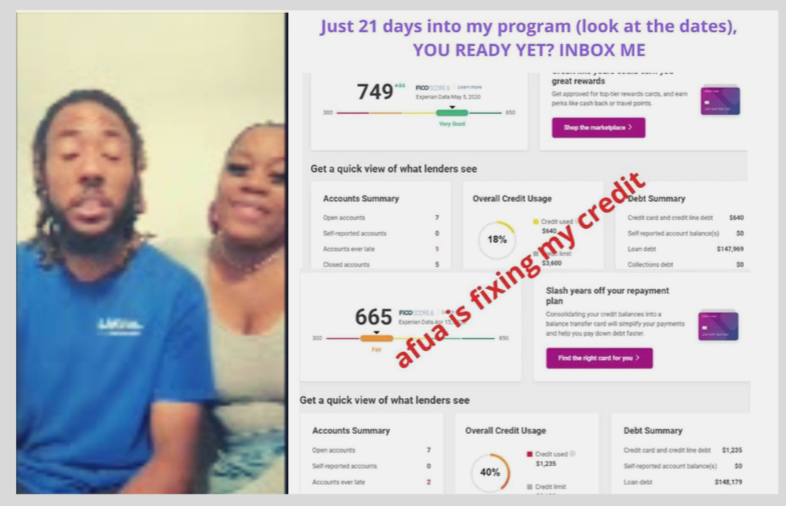 Jarvis and Raine Massey achieved these results ALL from my DIY Credit Repair Course!